THE JACOB STALNAKER JR CABIN RESTORATION PROJECT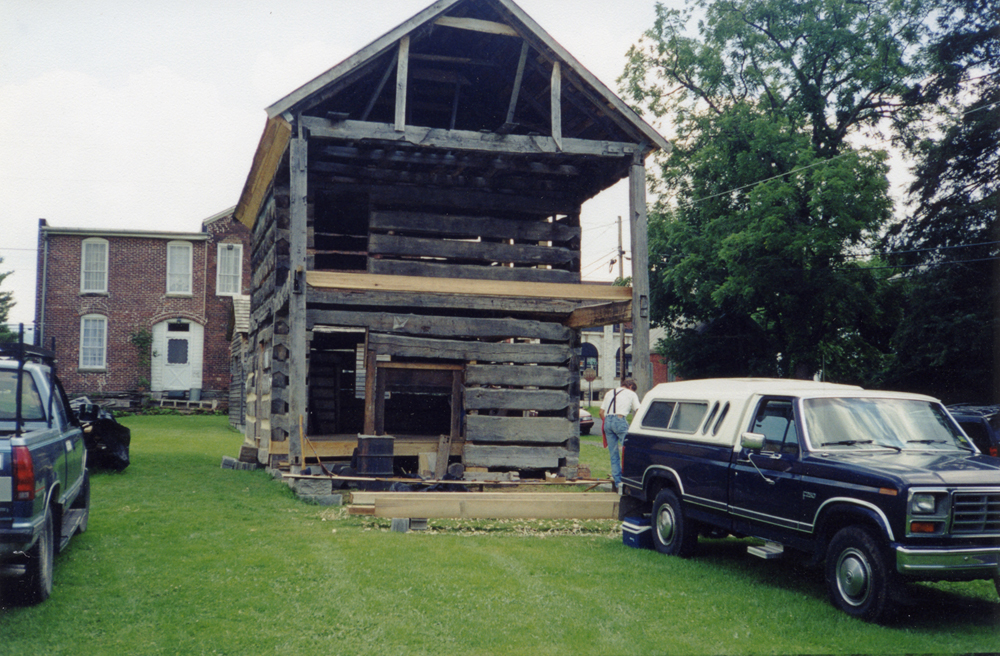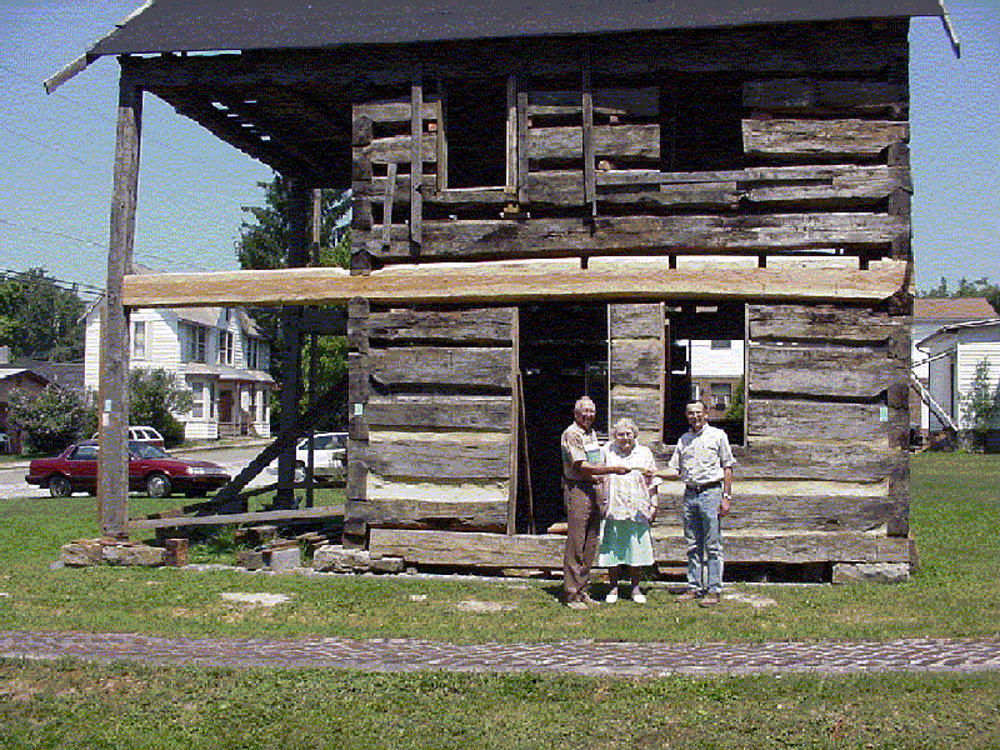 The Jacob Stalnaker Jr, cabin was built in 1795 originally located between Beverly and Dailey on U.S. 219/250 South in Randolph County, West Virginia across from the Bruce Hardwoods plant. The cabin was donated to the Stalnaker Family Association by Worth Armentrout after the land was purchased. However, eight-tenths of an acre of the land remains in the Stalnaker family where the Stalnaker cemetery is located on the corner of Scott Lake Road (County Road 37). The cabin was moved to its current location in the fall of 1996 to a lot behind the Randolph County Museum in Beverly owned by the Randolph County Historical Society.
The two-story log structure was disassembled and rebuilt, log by log, in its new location. Ed Brown of Twin Springs Company, Greenville, West Virginia was responsible for the moving project and Jim Costa of Talbott, West Virginia also helped as an advisor. Project manager Edgar Bert Stalnaker, then president of the Stalnaker Family Association, arranged for the moving and oversaw the additional restoration efforts until he left office in 2007. The cost of the relocation came from sales of the Stalnaker family history book, donations, and the Randolph County Historical Society.
The Jacob Stalnaker Jr. cabin is unusual in that it has an extended section beyond the two-story log structure that was completed with timber-frame construction. Long sills and beams that are a part of the log structure made up the framework for these additional rooms. The building was later added on to, possibly about 1850, making the framed rooms larger and adding a one-story lean-to on the back. These additions were removed due to their poor condition, and the cabin has been reassembled as close as possible to its original ca 1790-1800 configuration.
The Stalnaker families were among the first permanent settlers to the Tygart Valley in 1772, and owned land in the valley before that. This cabin was the home of Jacob Stalnaker, Jr., who came with his father in the original settlement.